Overview of scheduled runway closures and other activities that may impact surrounding communities.
The Noise Management Office publishes advisories for resident awareness of airfield construction, airport activities, and engagement opportunities that could have an impact on normal airport traffic operations and aircraft noise impacts on the community. To make it easier for residents to see what may impact them, these advisories are now displayed in a calendar format below.
Please check this page regularly for upcoming notices.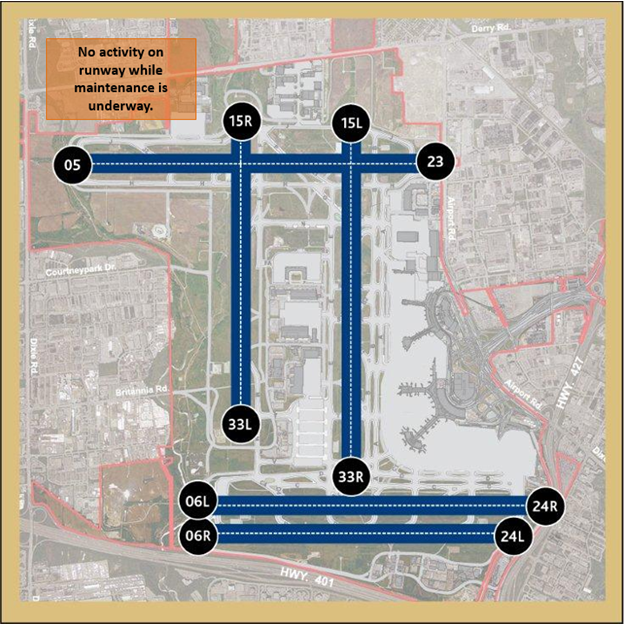 Between midnight and 6:30 am each night, we prioritize the use of runways to minimize the number of residents overflown. This is called our Nighttime Preferential Runway System.
Learn more about the types of routine maintenance here and how this can impact our operations here. You can find historical noise advisories for 2022 and earlier here.